we have had a secret summer santa swap on the
crafty yards and threads forum
, and Santa delivered at my house today, and it was just the most fantastic pressie ever.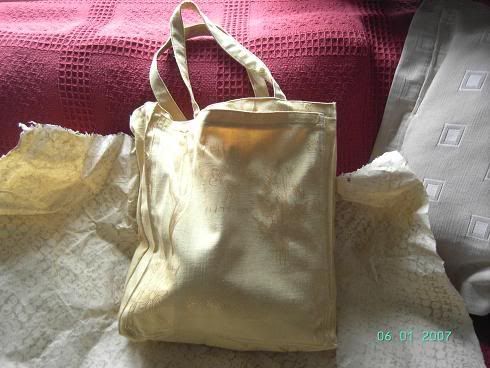 this is the project bag it arrived in, a really great size with a good size pocket for my bits and pieces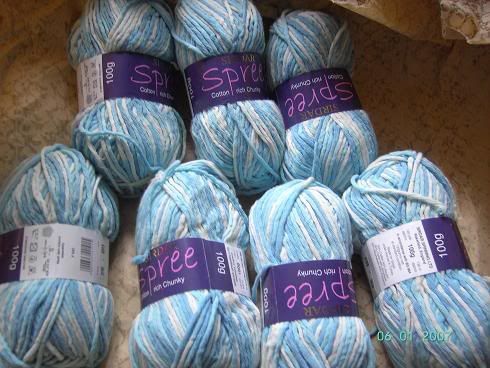 700g of sirdar Spree, I had never felt this yarn before and it feels great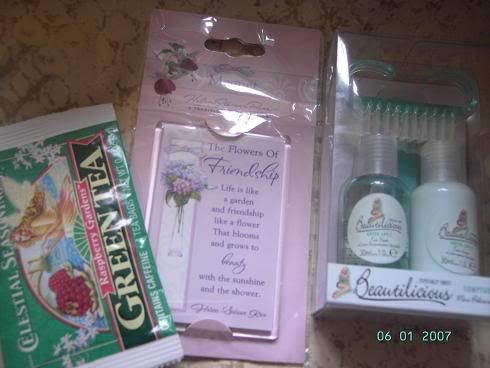 a friendship magnet, some green tea and some foot scrubs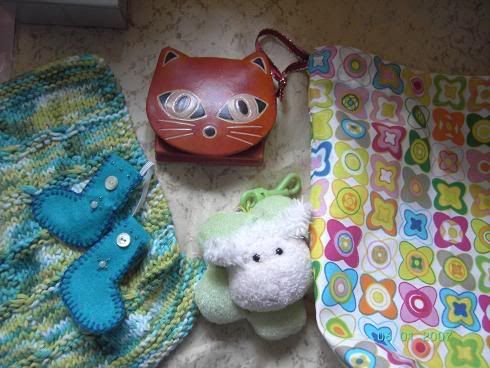 hand made sock bag, hand made dish cloth and felt sock book mark, lovely kitty purse and great sheep keyring
a very clever row counter made with the most beautiful beads
and my favourite is a hand embroidered gardening hat with the words head gardner and some flowers on it.
my lovely santa had also included a print out of a garnstudio crochet pattern, she had bought me a shawl and sock pattern and put it on a CD with some of her favourite patterns.
I feel like the luckiest girl around, the gifts were perfect ( even made me cry, with tears of joy of course )
after much searching my Santa was the lovely
Franney
, I can't thank her enough.