I bought the yarn for this at Harrogate knitting and stitching show last year, I over dyed it as it needed more purple in it.
the pattern is from shawls and scarves the best of knitters magazines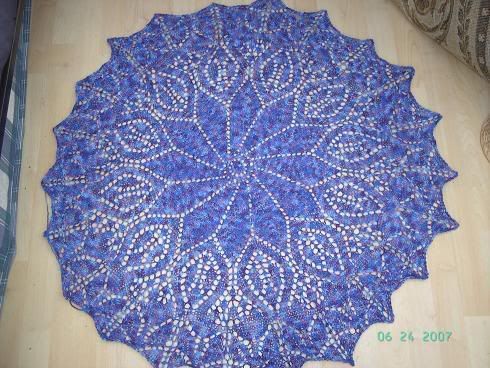 here is a size reference my nearly 4 year old
and Sam showing how lovely it looks on
my dilemma is though is can I display it at Woolfest? I have dyed it but it is not with the wool that I sell even though it can be made using wool that I sell.