I have been so busy these last few days so an update is long overdue.
firstly last weekend I attended a crochet course at
Wool in stockport
and what a great course it was. the shop is a fantastic place and Aileen who owns is is a gem, she taught us well, really clear instructions and the patience of a saint. So this week I made this for a friend who is due her baby soon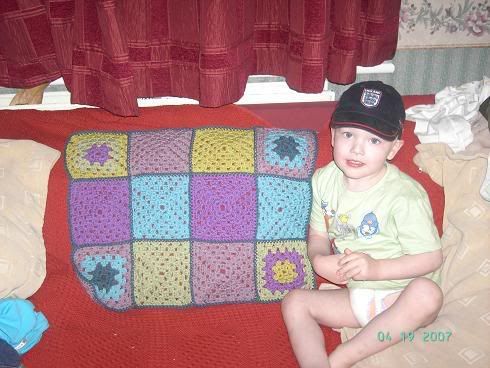 Sam had to be in on the picture.
I have been up to my eyeballs in Harry Potter yarn aswell this week dyeing Gryffindor, Hufflepuff and Ravenclaw yarn for the sock swap. I am a little dissapointed that no Slytherins have come forward, I quite fancied doing one of those so may have to just so I can make up a full set of them.
Here is the Gryffindor Yarn I dyed for
Terri
, she has started her sock now and I think it is looking really fab, but then again I am really biased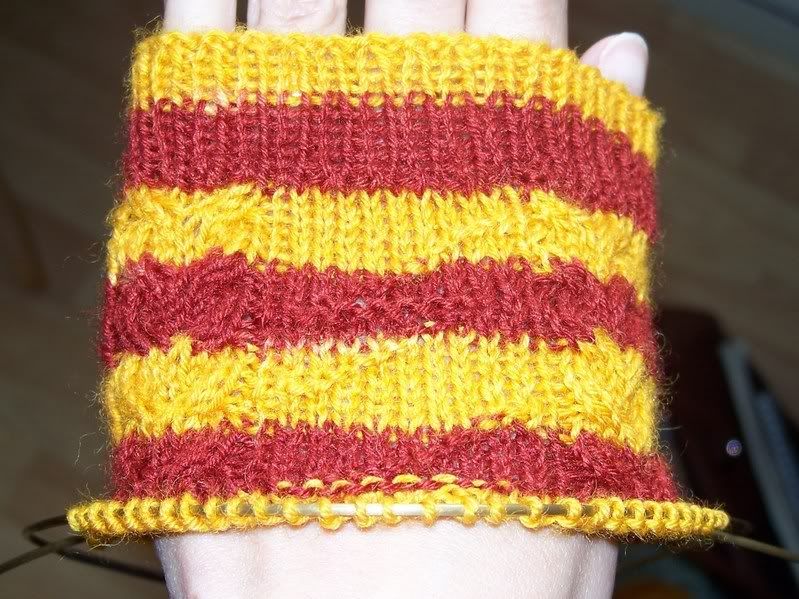 last and not least I opened up an Etsy shop aswell, I think it makes it a little easier for people in America to buy from me as there is no conversion to be done on their behalf.
www.brightdyes.etsy.com