All I need are the shipping boxes and they will be going live in the shop.
They are the perfect present for any knitter.
All bouquets come with 100g hand dyed yarn, bouquet of artificial flowers and a packet of real seeds and a gift card with your personal message on.
1 - BFL alpaca sock yarn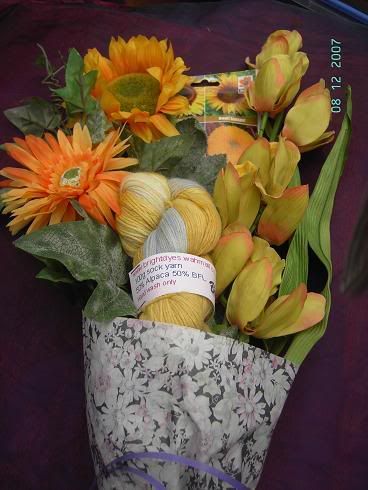 2 - BFL alpaca sock yarn
3 - BFL nylon sock yarn