I love a sunny day. I have 25kgs of blue faced leicester yarn delivered yesterday and here is a good few kilos of the laceweight yarn shining beautifully in the glorious lancashire sun before it takes a journey down south, well anywhere south of Wigan is south to me.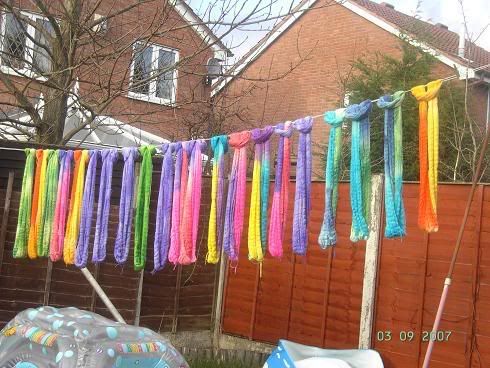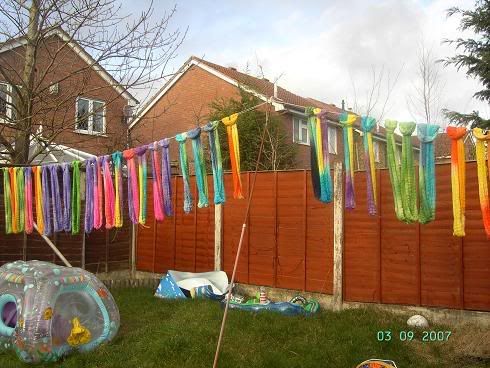 I have closed the lace club now and will open another later in the year.
But the sock yarn club will be raring to go as of Saturday night 6pm 9th of March, I can only do 12 places as I have a ton of work to do and don't want to stretch myself, I want to put a lot of love and care into my sock club and will be including a little special something with every hank of yarn, so grab your places, the cost will be 30 pound ( I can't find the pound sign on my keyboard I have no idea where it is ) and that will include 3 hanks of sock yarn 1 hank sent out the second week of the months of april may and june.