I am back in one piece and I loved every minute of it
first comes the pics of the stall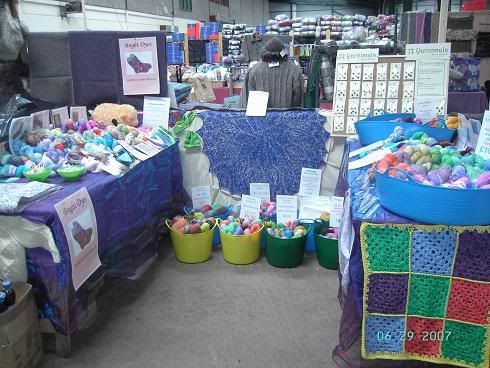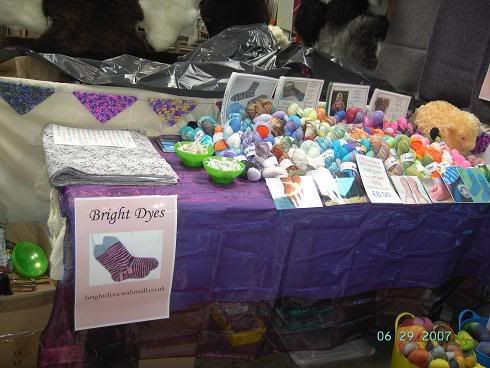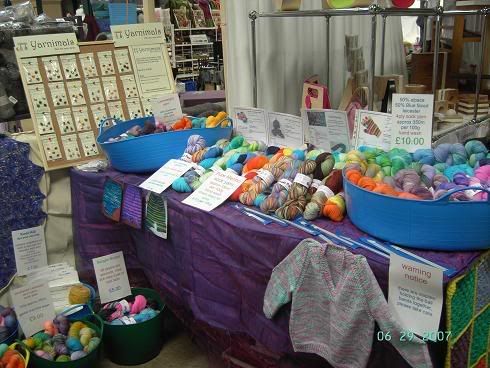 putting the stall up was a lot of fun, mum helped me no end, but I did have a little heart attack when she
STAPLED
my shawl to the back drop. when I had recovered from the shock of seeing metal punched through my beautiful work I realised that it did actually look quite nice, so forgave her quite quickly.
The Friday and Saturday went so quickly, I met loads of people I had never met before and loads of people it was lovely to see again.
my stall was next to
Cledry Yarner
, it was great to have such a nice person next to me.
I had a huge hug with
the badger
and
aknita
.
I finally got to meet
Sprite
maker of the
Yarnimals
n
and
Jeni
and Andy from Bluefaced.com.
Camping in torrential rain was interesting, and not helped by hubby and Jack getting a stomach bug on the last night, that said however all I can say is roll on next year.